Melotti Rice "Amaro Beppino" NEW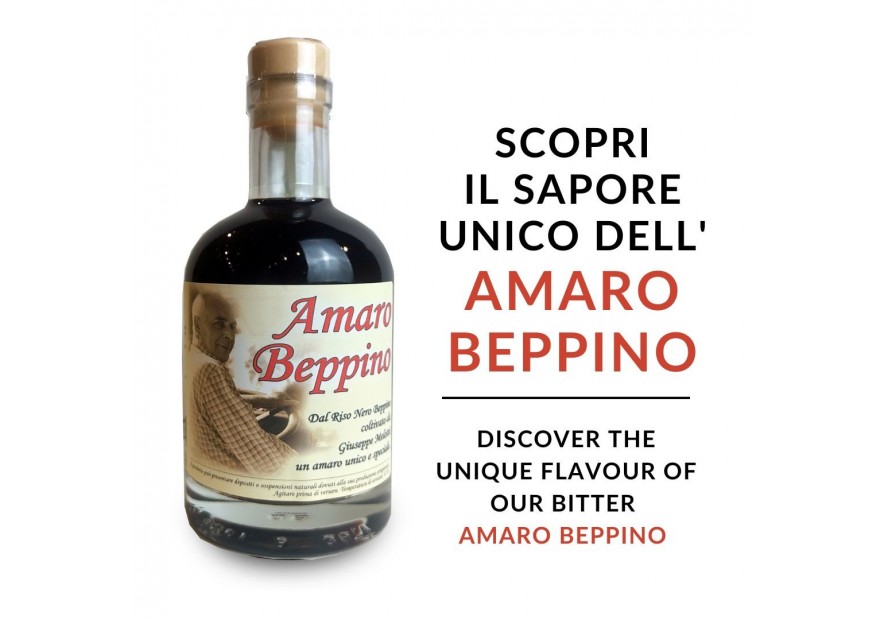 The latest product of Riso Melotti:
With Beppino's Black Rice, aromatic and fragrant, we have created this artisanal bitter with a unique, digestive, and enjoyable taste to sip in good company!
Beppino's Black Rice delicately blends with Gentian, giving it a bitter note.
A must-try!